[tx_spacer size="16"][tx_spacer size="16"]
[tx_row]
[tx_column size="1/2"]
[tx_youtube youtube_url="https://www.youtube.com/watch?v=jhz15NbQqSU" width="" controls="1" autoplay="0"]
[/tx_column]
[tx_column size="1/2"]
Add Power Of Video In Your Pages
Fullsc­reen Video/Image Slider And You­Tu­be Short­co­de
We have Added two new short­co­des for the users of Word­Press plu­gin "Temp­la­tes­Next Tool­kit". "You­Tu­be" short­co­de to emm­beds res­pon­sive You­Tu­be Video in your page, whi­le "Fullsc­reen Video/image slider" adds full screen video or image slider (Hero Slider) in your page hea­der.
Fullsc­reen "Video/Image Slider" short­co­de must be used in wide layout, this short­co­de might not work properly in boxed layout. Go pre­mi­um to for the most power­ful slider.
[tx_button style="default" text="Go Pre­mi­um" url="http://templatesnext.org/ispirit/landing/" color="#95c837" textcolor="#FFFFFF"]
[/tx_column]
[/tx_row]
[tx_spacer size="48"]
[tx_fancyblock height="" padding="32" bgcolor="#e7e7e7" overlay="0.0" bgurl="" attachment="fixed" bgsize="cover" fullwidth="yes" ]
Recent Projects
Nunc tris­ti­que rut­rum euis­mod. Quis­que ves­ti­bu­lum, velit eget tin­cid­unt eges­tas, dui est vari­us elit
[tx_spacer size="16"]
[tx_portfolio items="6" columns="3" hide_cat="yes" hide_excerpt="yes" carousel="no"]
[/tx_fancyblock]
[tx_spacer size="48"]
[tx_row]
[tx_column size="1/3"]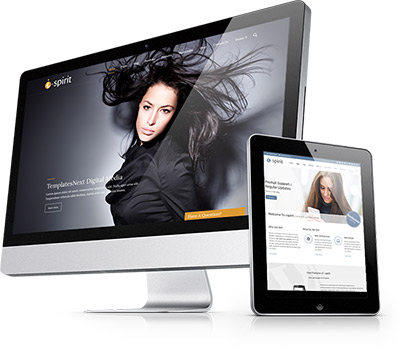 [/tx_column]
[tx_column size="2/3"]
i-spirit, Crafted With Love And Passion
i-spirit is a fle­xib­le and power­ful mul­ti­pur­po­se Word­Press the­me pac­ked full of cus­tom widgets and easy to use cont­ent ele­ments that give you cont­rol over your page. i-spirit is also fully res­pon­sive, meaning that the design will adapt to mobi­le pho­nes and tab­lets for a more intu­i­tive brow­sing expe­ri­en­ce. If you are loo­king for an all-in-one solu­ti­on for your new busi­ness, then i-spirit is the the­me for you.
Features Include
Res­pon­sive And Reti­na Ready.

CSS3

ani­ma­tions.
Revo­lu­ti­on Slider.
Redux Fra­me­work.
Goog­le Fonts.
And much more…
[tx_spacer size="12"]
[tx_button style="default" text="Know More.." url="http://templatesnext.org/ispirit/landing/" color="#95c837" textcolor="#FFFFFF"]
[/tx_column]
[/tx_row]
[tx_spacer size="32"]
[tx_calltoact button_text="Know More.." url="http://www.templatesnext.org/ispirit/landing/"]i-spirit, The mother of all themes[/tx_calltoact]
[tx_spacer size="32"]
[tx_row]
Recent Posts
[tx_spacer size="16"]
[tx_blog items="6" columns="3" showcat="hide" category_id="" carousel="yes"]
[/tx_row]
[tx_spacer size="32"]
[tx_fancyblock height="" padding="32" bgcolor="#e7e7e7" overlay="0.0" bgurl="" attachment="fixed" bgsize="cover" fullwidth="yes" ]
[tx_testimonial style="default"]
[/tx_fancyblock]
[tx_spacer size="24"]
Down­lo­ad i-excel child the­me from here
here
[tx_spacer size="32"]